Why Do The People of Kerala Have A Higher Lifespan?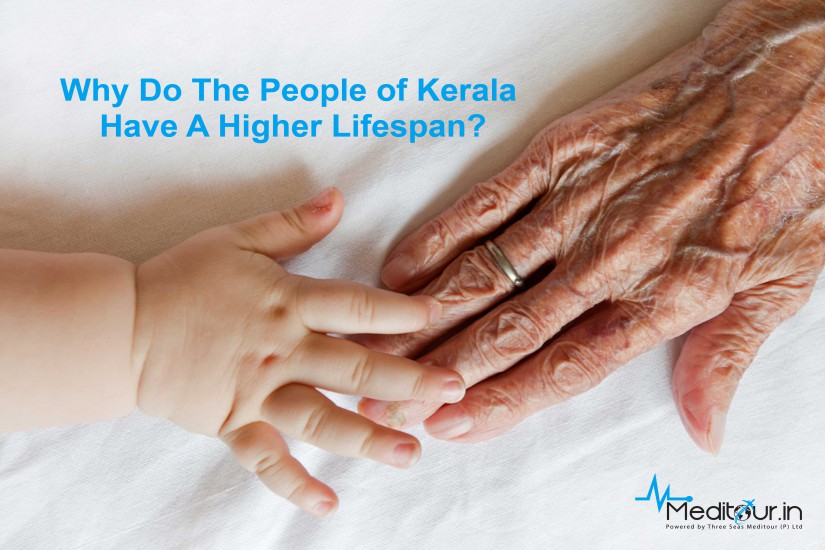 Studies reveal that the coastal southern Indian state of Kerala, fondly known as God's own Country, has the highest lifespan of 74.9 years amongst all its fellow Indian states. The life expectancy of males in Kerala is 72 years, whereas for females, it is 77.8, as against India's figure of 68.56 for males and 70.17 for females. Kerala's enviable progress is a great example of how quickly a demographic can be transitioned without huge economic backing. The contributing factors for a higher lifespan in Kerala are its low infant mortality, high literacy rate, improved healthcare and higher incomes.
 The food culture of Kerala also plays a vital role, where from mid- July to mid-August (locally known as the Karkidaka month), people prepare and have a medicinal meal called Karikada Kanji. Most houses in Kerala have adequate fresh water supply, which the local people drink after boiling by throwing in some herbs.  This in turn, keeps most of the waterborne diseases at bay.  Also, the majority of population in Kerala lives by the "Cleanliness is next to godliness" principle. Finally, the high percentage of vaccination and abundance of healthcare facilities in Kerala provided with free and subsidized medicine for the poor makes the treatment for ailments and diseases more accessible in the state.  
The above mentioned facts add to the increasing influx of tourists who aim for medical tourism in Kerala, where one of the first steps to be implemented into the health care system is the use of medical disposables like probe covers.