Top Medical Tourism Destinations In India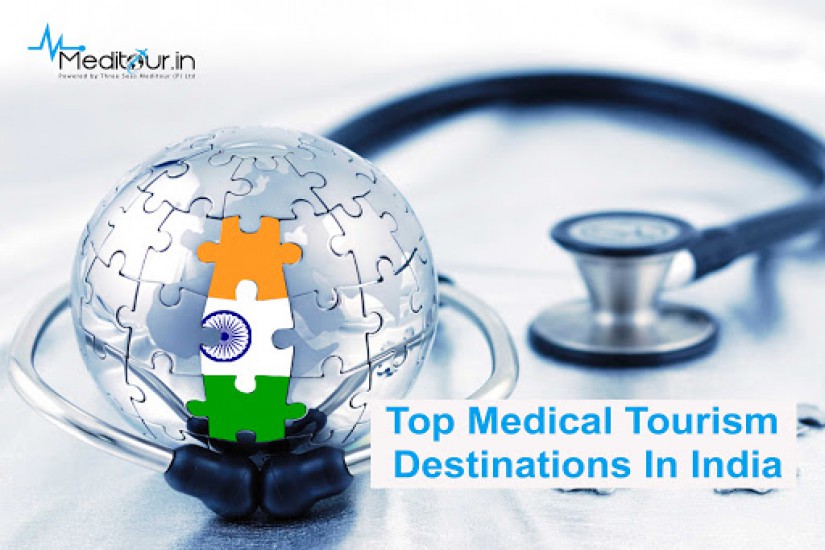 Medical tourism industry is booming in India. It does because of the low cost medical treatment and world class facilities. Given below are the medical tourism destinations in India for better treatment.
1. Chennai, Tamil Nadu
According to studies, nearly 40 percent of the country's tourists arrive in Chennai for high quality medical treatment. Located in the southern Indian state of Tamil Nadu, Chennai boasts of some world-class hospitals with the best healthcare and range of skilled doctors in the country. The most popular private hospital in the city is Apollo Hospital.
2. Mumbai, Maharashtra
The financial capital of India, Mumbai is the fastest growing medical destination internationally. Mumbai is the most sought out destination for surgeries and Ayurveda treatment. Dentistry, pregnancy, cosmetic surgery and other weight loss treatments are draw more people to this largest city of the country. Some of the popular private hospitals in Mumbai are: Kokilaben hospital, Hinduja Hospital, Lilavati Hospital and so on.
3. Goa
The popular vacation spot in India, Goa, is also a growing hub for medical tourism. With the support of the local government, hospitals in Goa promote health and wellness tourism in Goa. The natural environment and picturesque scenery of Goa attracts a lot of foreign tourists to this place.
4. New Delhi
The national capital of India, New Delhi also provides quality healthcare to foreign tourists seeking medical treatment. They offer medical packages like neuro surgery, general surgery, heart care and so on. The best hospitals to visit in New Delhi are Indraprastha Apollo Hospitals, Dr. ram Manohar Lohia Hospitals, Fortis Hospital and much more.
5. Ahmedabad
Popularly known as the 'Manchester of India', Ahmedabad is the fastest growing medical hub in the country. A lot of Non-Residents Indians prefer Ahmedabad these days to get medical treatment. The famous hospitals in Ahmedabad are Civil Hospital, Sterling Hospital, Apollo Hospital and so on.
The above mentioned facts add to the increasing influx of tourists who aim for medical tourism in Kerala, where one of the first steps to be implemented is the use of medical disposables like probe covers into the health care system.