Top Five Medical Tourism Destinations in the World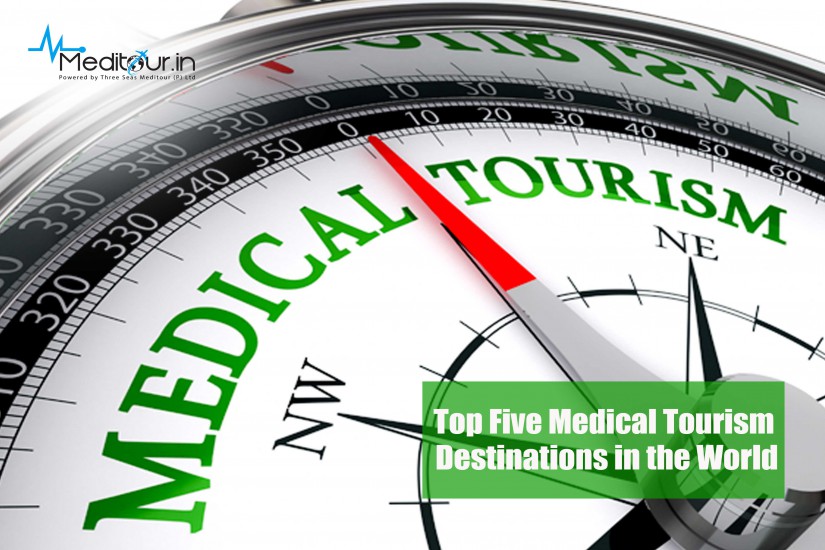 Owing to the rise in the cost of healthcare in the western countries, many citizens are in continuous search for affordable treatment outside their countries. According to studies, it was revealed that over 11 million travellers from the US sought affordable healthcare in different countries. Medical procedures like cosmetic surgery, dental work and orthopaedic surgery are provided at high quality and affordable rates. Following are the top five medical tourism destinations in the world.
India
India is one of the most sought after countries in the world for medical tourism. It is estimated that healthcare in India saves patients up to 65% to 90% of money compared to the cost similar in the US. There is a range of hospitals that cater to the needs of medical tourists.
South Korea
Being a tech-savvy and technologically advanced nation in the world, South Korea provides medical benefits to tourists using cutting-edge technology and well-trained staff. Insurance coverage is one of the reasons why tourists are attracted to South Korea. Seeking treatment here reduces health costs by 30% to 45% for patients from the US.
Singapore
One of the most developed countries in the world, Singapore holds the top spot in WHO's ranking of healthcare in Asian countries. Offering excellent state-of-art facilities and having well-trained staff is one of the hallmarks of seeking medical treatment in Singapore. A patient from the US can save up to 25% to 40% for the same services in Singapore.
Thailand
Well known for its exotic beaches and unique hospitality, Thailand also attracts a great number of travellers each year. It is one of the most sought after destinations for dental, cosmetic and dermatological procedures. A patient can save up to 50% to 755 on medical expenses in Thailand for the cost that would have incurred for similar services in the US.
Turkey
Turkey offers good medical tourism benefits too. They pride themselves on less waiting times and quality healthcare services. They specialize in the fields of transplant surgery, radiation therapy for cancer, orthopaedic surgery and neurosurgery. Turkish Airlines also offer flight rates at discounted prices to medical travellers. Around 50% to 65% cost can be saved by a medical tourist in Turkey from the US.
It is advisable for medical tourists who are seeking treatment abroad to not look much further from these places because of the quality services and healthcare they provide.
The above-mentioned facts add to the increasing influx of tourists who aim for medical tourism in Kerala, where one of the first steps to be implemented is the use of medical disposables like probe covers into the health care system.