SIGNIFICANCE OF PARAMEDICS IN HEALTH SECTOR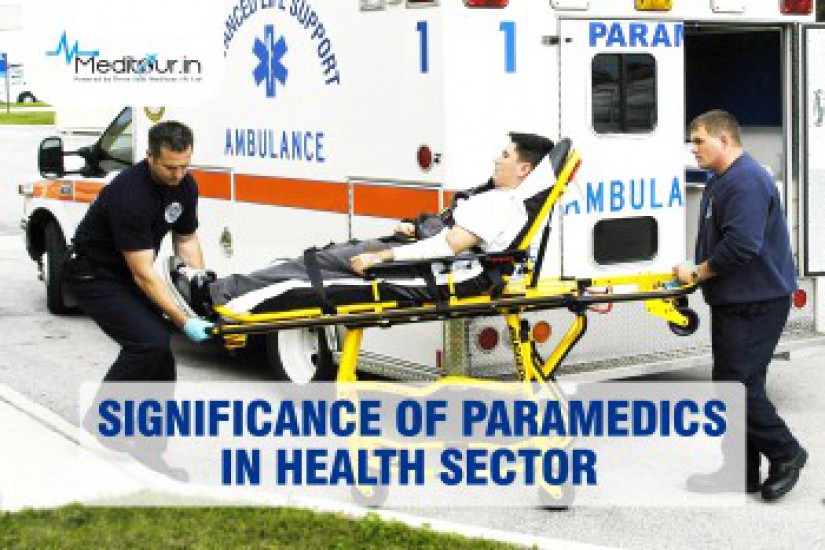 In a pandemic situation looming, we all are thankful to our health care professionals who are fearlessly fighting and volunteering for the services. Who all are included in these healthcare professionals? Does that include only doctors and nurses? Our doctors and nurses enough to aid medical services? It's not so. A combination of various healthcare professionals joins together to provide all the necessary healthcare services. The job roles that encompass various areas in the healthcare sector excluding doctors and nurses are known as paramedics. A paramedic is also a person who works in the medical field, who mostly work under the instructions of doctors.
The various job roles which fall under this category include, but are not limited to lab technicians, Dialysis Technicians, Radiology Technicians, Nutritionists and Dietitians, Physiotherapists. It also includes emergency medical service team members. We witness how significant is the role of a lab technician now. They help in the diagnosis of various diseases by running different body fluid tests. The emergency medical team takes the responsibility to bring a casualty to the hospital. Each job role plays a vital role. A radiology technician helps in finding out the injuries or malfunction of our internal organs or parts. A dialysis technician assists you throughout the process of dialysis, observes the outcomes, records it, and sends it to your doctor.
Our health officials are out there risking their lives to ensure our safety. They work 24 x 7, stay away from home for longer periods, risk their lives, strive hard to perform the best, and support other officials in helping you recover fast. Remember, if you are enjoying this time and not following the instructions disseminated by our health department properly, you are risking the lives of many people including you and your family thereby burdening our health officials with more responsibilities. Let us stay home, follow the necessary measures in concern with our safety, and hope for the quick recovery of our world from this pandemic.
We at Threeseas Meditour provide the best quality medical products like PPE kits, Facemasks, digital thermometers, and N95 masks at competitive rates.
Visit our page for more details: https://meditour.in/