PROS AND CONS OF HEALTH APPS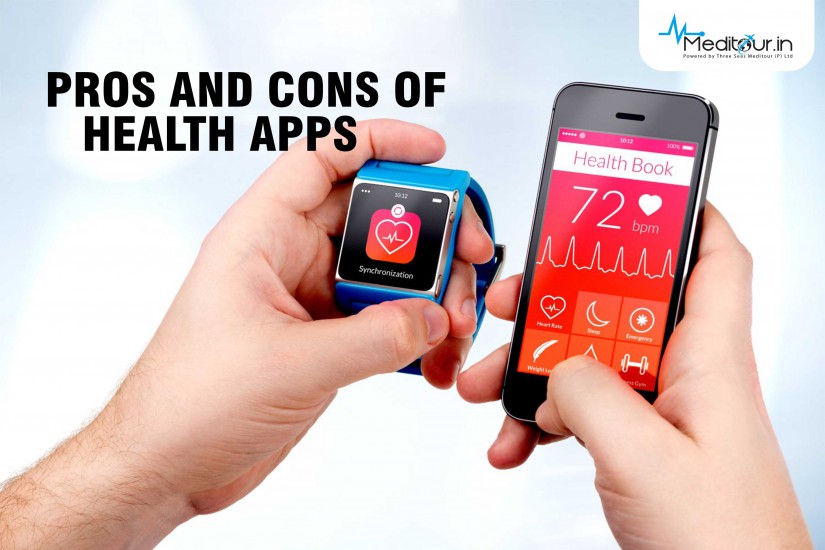 Mobile health apps are trending nowadays. An advantage of the technology. There is a good deal of mobile health apps in the Google play store or App Store. Can we accredit it as an advantage? During this pandemic afoot, we can count on these apps keeping social distancing and safety in concern. For every such technological advancement, there are some pros and cons. Let's take a look at it here
PROS
Availability - Since it is a competitive world, there is a countless number of health apps available. Many of them offer a few free services and paid services. All the apps have different plans and packages. You can choose one according to your convenience.
Saves Time - You just have to log in to your account and schedule an appointment. You don't have to waste your time getting ready, travelling, getting an appointment and all. Everything is recorded. You can check the details of your past consultations and your medical records in real-time.
Ensures Safety - At this time of the pandemic, when we fear to step out of our homes, this can be considered as a boon. For minor medical issues, you can take an appointment and get the prescriptions. No need to step out of your homes. Now, medicines also can be bought online.
Convenient - If you have a mobile phone with an internet connection, you can access these apps at any time. It works 24 x 7. You don't have to worry about the time, in case you need emergency medical assistance or advice.
Health Education - A number of these apps give access to several health journals. They even give health tips to maintain a healthy lifestyle. This helps you to get better ideas to keep yourself healthy.
Reminders - Several health apps provide the feature of reminding you about your pill time or bedtime. These are good for aged people who are under medication.
CONS
Imprecise Information - Few apps claim that they can measure your heartbeat rate and stress levels using sensors. Few claim that they can measure your blood pressure. But studies prove that these results keep fluctuating. You can't depend on these data.
Data Privacy - Most of the apps share your details like name, mobile number and email address. You can't be sure that your data is safe with these apps. Mostly the apps which offer you free services share your data while paid apps don't.
Quality - Though these apps give you medical advice and care, we can't ensure that these are true. Always an uncertainty hovers here. You are not aware of the credibility of these apps. Since there are plenty of apps, it's difficult to find the qualitative app. Even Though they provide registration details still it is not enough. We can't risk our lives.
So, keep these pros and cons in concern while you take medical aids from mobile health apps. For all your requirements like PPE kit, Facemask and Digital Thermometers, contact Three Seas Meditour for quality products at best market rates to keep you safe during this epidemic.
Visit our website : https://meditour.in/