IMPORTANCE OF COMMUNITY HEALTH EDUCATION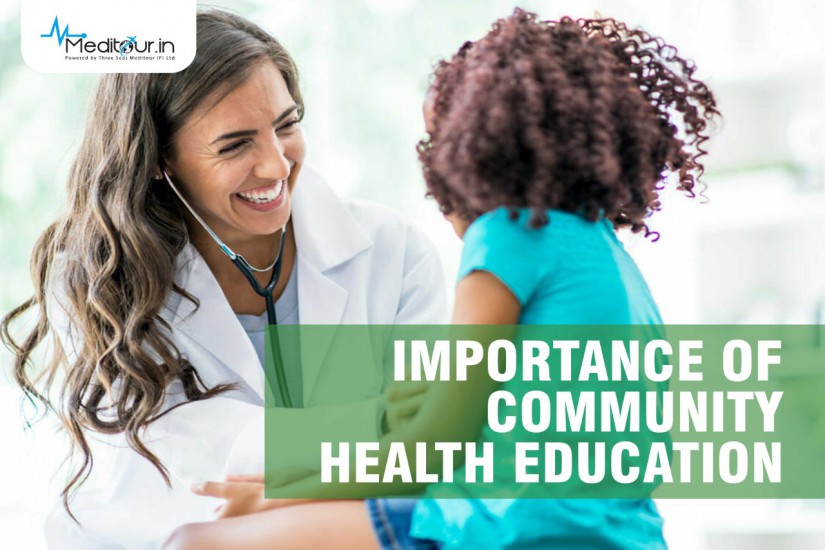 The community we live in contributes a lot to our mental and physical well-being. Though there are instances where we neither know our neighbors nor communicate with them, our decisions and way of life impact the health of our community. Hence, it is necessary to improve the well-being of our community by adopting and promoting community health measures.
What is Community Health?
Community health ensures the proper mental and physical well-being of people in a particular geographic region. It helps to create awareness among the residents and to teach them precautionary methods to stop the spread of infectious diseases, how to face a natural disaster, and to maintain a healthy and hygienic lifestyle. It encourages people to not only concentrate on the well-being of their family but also on the entire community.
In an ongoing epidemic of Covid19, we all witness every day how our government and community health centers are striving to create awareness among the people and to ensure the safety of the natives. Also, they implemented measures to make basic necessities available to people who lost their jobs due to this pandemic. The instructions disseminated by our health department like using hand sanitizers, maintaining social distance, usage of face masks, washing of hands using soap are all a part of this.
A healthy community creates enthusiastic and healthy people. It generates educational achievements, reduces crime and theft, promotes extracurricular activities, conducts seminars and programs to promote physical and mental well-being, and maintains a healthy atmosphere for its residents. It also enables residents to communicate and cooperate with each other. It also influences the quality and standard of our living. Thus it is significant to promote community health education. It plays a vital role in building unity within the people.
A lack of focus on community health education can establish severe problems that cannot be corrected. To build a better world, we have to start from within. So let's join our hands together and volunteer to promote community health and build a better world or at least a healthy and cheerful community to look forward to. In the given situation let us take care of ourselves so as to prevent the outspread of this disease. Maintain social distance and follow all instructions disseminated by our health departments and prove to be dutiful citizens. For ensuring the safety of our community we at Threeseas Meditour, make the necessary medical equipment like Digital Thermometers, Hand Sanitizers, Face Masks, PPE Kits, etc at a lower rate within a few clicks.
Visit our website: https://meditour.in/