How To Attract Medical Tourists?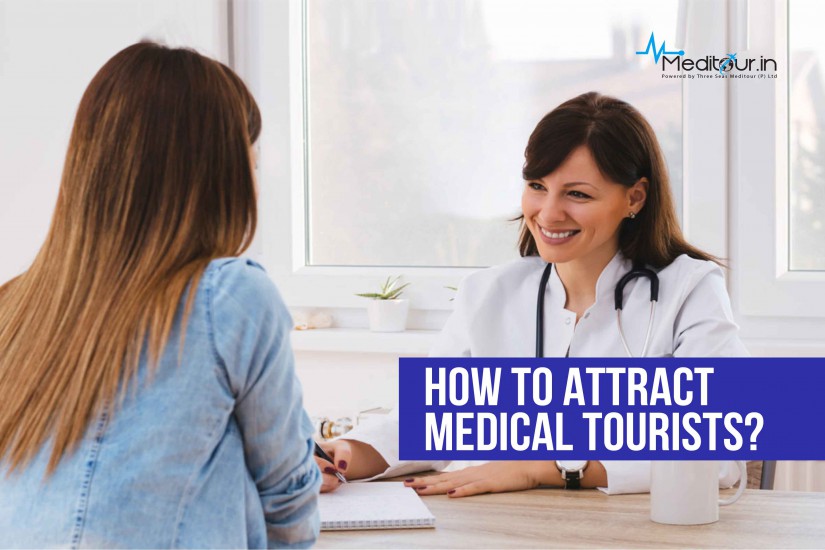 With medical tourism on the rise from the past years, it has become a new trend in the healthcare industry. Countries like India provide cheap, yet effective and world-class medical treatment. Most medical tourists rely on the internet to find more information about medical care services offered abroad. Studies reveal that 55-776% of Americans between the ages of 45 and 65 use the internet regularly, so it is safe to say that with an effective online marketing strategy, your hospital will catch the attention of these medical tourists.
Your online presence is of utmost importance. Creating a website which offers top-notch content and information will definitely attract more customers, in this case, medical tourists to your website. Adapting the strategies of Search Engine Optimization(SEO), will also help in the long run as it will generate more traffic. Getting your website found on the internet is the first step. Later on, converting your web visitors into patients and offering them the best service will definitely help your medical tourism website. Create eye-capturing landing pages and also choose the right marketing firm which specializes in inbound marketing. Finally, analyze what works best for you by monitoring what's said about you on social media and measuring what type of traffic helps you attract more patients.
The above-mentioned facts add to the increasing influx of tourists who aim for medical tourism in Kerala, where one of the first steps to be implemented is the use of medical disposables like probe covers into the health care system.